---
Beginner/Intermediate Live Workshop (8/3/20)
Membership Required
Subscribe to a membership plan for full access to this show and learning resources!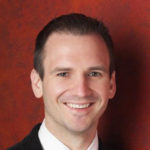 Instructor
---
In this workshop, you will learn everything you need to know about modulation! We'll discuss when, why, and how to modulate a tune. We'll learn 4 common modulations, including half-step, whole-step, minor 3rd, and 4th. Then Jonny will demonstrate 6 essential techniques for modulating.
Be sure to download the lesson sheet below and join us for this Live Workshop on August 3 at 6pm PDT.
Office Hours are an opportunity to get interactive feedback from a professional piano coach!
In this workshop, we'll be learning about how to accompany in a band setting on the well-known standard, "Fly Me To The Moon".
In this video, Daine answered all of your questions that were submitted in the month of February.