Beginner/Intermediate Live Workshop (10/23/19)
Membership Required
Subscribe to a membership plan for full access to this show and learning resources!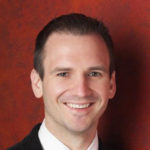 Instructor
---
Get ready to learn 10 beginner/intermediate jazz & blues piano outros and endings that you can use on almost any swing or blues tune, including walkups, walkdowns, country blues, big band, and more.
In this workshop, we analyzed the chord progression for Autumn Leaves. Starting with the lead sheet, we'll memorize the melody/chords, analyze the chord functions and chord qualities, learn how to add color with the 2-5-1 trick, and more!
In this collaboration, students improvised a blues solo while Jonny played an accompaniment.
In May, we released 2 new Courses, 4 Quick Tips, 6 Smart Sheets, and 24 Backing Tracks!