---
Beginner/Intermediate Live Workshop (10/23/19)
Membership Required
Subscribe to a membership plan for full access to this show and learning resources!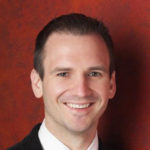 Instructor
---
Get ready to learn 10 beginner/intermediate jazz & blues piano outros and endings that you can use on almost any swing or blues tune, including walkups, walkdowns, country blues, big band, and more.
In this video, Daine reviewed all of your submissions from the month of January.
Office Hours are an opportunity to get interactive feedback from a professional piano coach!
In January, we released 5 new Courses, 4 Quick Tips, 5 Smart Sheets, 10 Backing Tracks, and more!