---
Beginner/Intermediate Live Q+A (May 2022)
Membership Required
Subscribe to a membership plan for full access to this show and learning resources!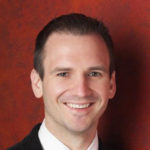 Instructor
05/18/2022 10:00 am (PST)
---
In the May 2022 Live Q&A, Jonny answered all of your music questions.
03:05 – Q: Can you slide from white note to black note?
05:24 – Q: In the Chromatic Neighbor exercise, what fingering do you use in F?
08:56 – Q: What are the steps to play a song by ear
13:33 – Q: Is there an advantage to playing the minor 7th built from the minor scale rather than lowering the 7th & the 3rd?
17:25 – Q: Should I learn blues licks in the key of C first?
21:54 – Q: Is there a reason the key signature doesn't change in section A4 of Don't Know Why?
23:41 – Q: Looking for solo ideas for My Cherie Amor in F?
29:26 – Q: Any tips for increasing my speed?
34:17 – Q: Tips for memorizing chord shapes for 7th chord inversions?
37:22 – Q: What's the difference in 1950s Rock & Roll and Boogie Woogie?
40:45 – Q: Can you demonstrate the run in Canon in D?
44:35 – Q: What exercises do you recommend when transitioning from traditional piano to PWJ?
50:50 – Q: Any courses on how to play pop songs as solo piano?
54:32 – Q: Can I just stay in Eb for the solo in Aint Misbehavin?
In November, we released 4 new Courses, 4 Quick Tips, 8 Smart Sheets, 17 Backing Tracks, and more!
Office Hours are an opportunity to get interactive feedback from a professional piano coach!
"Member Circle" is a zoom meeting led by a Community Leader where students will have the opportunity to share their breakthrough moments with each other and discuss a particular theme.
Join Us
Get instant access to this Show and other member features with a PWJ membership!
---
Guided Learning Tracks
View guided learning tracks for all music styles and skill levels
Progress Tracking
Complete lessons and courses as you track your learning progress
Downloadable Resources
Download Sheet Music and Backing Tracks
Community Forums
Engage with other PWJ members in our member-only community forums
Become a better piano player today. Join with the 14-Day Free Trial today!