---
Beginner/Intermediate Live Q+A (June 2021)
Membership Required
Subscribe to a membership plan for full access to this show and learning resources!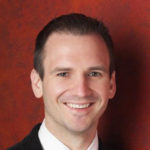 Instructor
06/29/2021 10:00 am (PST)
---
In the June 2021 Live Q&A, Jonny answered all of your music questions.
03:10 – Q: For Autumn Leaves, what would be a passing chord from GM7 to CM7?
06:19 – Q: Can you explain blues chords?
09:27 – Q: Is the Jazz Improv Challenge similar to the gospe
11:24 – Q: In Summertime, bar 6, I struggle going from Fm7 to Ab6 to Fm7 to Fsharp diminished 7?
16:54 – Q: How to practice fast runs?
20:58 – Q: How does the end of level 1 courses align with the beginning of level 2 courses?
22:52 – Q: Do you have simple tunes where I can practice passing chords and reharmonization?
25:43 – Q: What's the difference between chord shells & guide tones?
29:13 – Q: Will PWJ help me prepare for my jazz academy exams?
31:39 – Q: Would you teach a Texas swing lesson?
34:34 – Q: How do we play rootless voicings with slash chords?
37:15 – Q: Can you explain 13th chords in your blues lessons?
40:32 – Q: Can you play a simplified version of Satin Doll?
44:29 – Q: Can you demonstrate the rubato intro in your St Louis Blues arrangement?
50:54 – Q: Any quick advice on identifying the notes if going from key of C to G?
54:20 – Q: How to determine which scales to use for improv?
56:03 – Q: How can I think more quickly when improvising?
"Member Circle" is a zoom meeting led by a Community Leader where students will have the opportunity to share their breakthrough moments with each other and discuss a particular theme. It is a safe place to talk to your peers, learn from other students' experiences, and engage in a group discussion.  
Recitals are an opportunity for students to showcase a performance in front of a live audience.
In this video, Daine answered all of your questions that were submitted in the month of August.