---
Beginner/Intermediate Live Q+A (July 2021)
Membership Required
Subscribe to a membership plan for full access to this show and learning resources!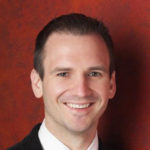 Instructor
07/28/2021 10:00 am (PST)
---
In the July 2021 Live Q&A, Jonny answered all of your music questions.
03:48 – Q: How would you play Autumn Leaves in a trio setting?
06:09 – Q: Are there exercises for playing octaves smoothly?
08:53 – Q: What course teaches how to play from leadsheets?
13:10 – Q: Are your studio monitors plugged directly into your keyboard?
14:11 – Q: How to upload videos to Facebook?
14:47 – Q: Why are there 3 different minor scales? When learning diatonic 7ths, which minor scale to use?
18:31 – Q: Any tips for playing triplets?
21:09 – Q: How to modulate from F to C in Disney Melody?
23:27 – Q: How long do slide notes last?
25:52 – Q: Tips for playing tenths?
27:03 – Q: Can you explain the rhythm of triplets?
29:00 – Q: Where can I purchase lead sheets?
29:51 – Q: Can you explain Latin Montunos?
31:36 – Q: Tricks for transforming major and minor chords?
34:28 – Q: Any tips for re-entering piano discipline after taking a long break?
37:11 – Q: Tips for adding enough fills to fill the gaps but not muddy the melody?
42:48 – Q: Can you show the advanced thumb-over technique?
45:22 – Q: How to count triplets over 2 beats?
46:23 – Q: When using diatonic triad pairs for improv, should it only be used for a 1 chord duration?
48:54 – Q: Can you elaborate on the pros and cons of memorizing riffs?
52:33 – Q: How to deal with imposter syndrome?
55:51 – Q: How do you use pedal in jazz?
In September, we released 4 new Courses, 4 Quick Tips, 6 Smart Sheets, 11 Backing Tracks, and more!
Office Hours are an opportunity to get interactive feedback from a professional piano coach!
"Member Circle" is a zoom meeting led by a Community Leader where students will have the opportunity to share their breakthrough moments with each other and discuss a particular theme.