Membership Required
Subscribe to a membership plan for full access to this show and learning resources!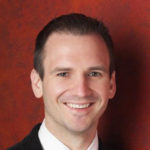 Instructor
08/26/2018 10:00 am (PST)
---
View the Q&A with Jonny from August of 2018.
07:06 – 3 Sad Songs in Ragtime
17:00 – Q: More "Songs You Shouldn't Play in Ragtime"
21:57 – Q: Can I post the arrangement I am working on?
26:42 – Q: Relative Relative Major Chords?
31:14 – Q: Learning Christmas Songs?
35:16 – Q: Learning Songs from the Gig Package and Finding Arrangements
44:00 – Q: Printing sheet lessons
46:37 – Q: More relative Majors and Minors?
52:15 – Q: Walking Bass Line Tips
55:30 – Q: Will you be posting more Gig Package songs?
57:09 – Q: Working on Mary Had a Little Lamb
59:02 – Q: Building Speed?
1:03:11 – Q: I can't hear the melody in Ragtime?
1:04:42 – Q: Are you going to make T Shirts?
1:09:26 – Q: Playing with the full range of the piano?
1:11:03 – Q: What's Jools Holland doing here?
1:17:06 – Q: Playing ska piano?
1:19:00 – Q: Preventing repetitive injuries?
1:22:04 – Q: Can you play the Rocky Songs?
1:23:41 – Q: Using piano stickers?
1:24:07 – Q: Playing posture?
In September, we released 4 new Courses, 4 Quick Tips, 6 Smart Sheets, 11 Backing Tracks, and more!
Office Hours are an opportunity to get interactive feedback from a professional piano coach!
"Member Circle" is a zoom meeting led by a Community Leader where students will have the opportunity to share their breakthrough moments with each other and discuss a particular theme.