Membership Required
Subscribe to a membership plan for full access to this show and learning resources!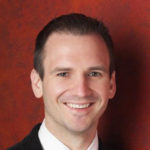 Instructor
08/26/2017 10:00 am (PST)
---
View the Q&A with Jonny from August of 2017.
06:27 – Q-How to manage control while playing RAG ROLLS?
10:08 – Q-How to play 10ths on the left hand?
13:01 – Q- How to trill a boogie with left hand?
15:15 – Q-How to make the left jump in Burlesque Blues?
16:11 – Q-Feedback on Mustang Sally solo
16:57 – Q-What to study after Two-Hand Coordination Course
19:10 – Q-Burlesque Blues: Managing Right hand accuracy.
21:51 – Q- Ideas for a solo for Mustang Sally.
22:14 – Q-RAG ROLLS: Managing the right hand control.
27:31 – Q Is it normal to have tension in left hand?
30:36 – Q-Bible of Blues Riffs Demonstration.
33:40 – Q-How to make Arpeggio C7 and F7 more smooth?
37:09 – Q-The three golden rules of playing piano pedal?
41:36 – Q-Managing the Samba rhythm of Happy Birthday?
43:46 – Q-Playing Descending Passing Blues Chords?
47:06 – Q-How to not get tired?
49:46 – Q-How to make Shorter C and F Arpeggios smoother?
51:33 – Q-How to know right hand Arpeggios from the left?
Office Hours are an opportunity to get interactive feedback from a professional piano coach!
In this workshop, we'll be learning about how to accompany in a band setting on the well-known standard, "Fly Me To The Moon".
In this video, Daine answered all of your questions that were submitted in the month of February.