---
2022 Annual Holiday Awards Party
Membership Required
Subscribe to a membership plan for full access to this show and learning resources!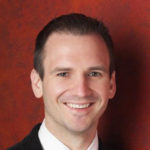 Instructor
12/15/2022 10:00 am (PST)
---
Welcome to the 2022 PWJ Annual Holiday Awards Party, where we recognized students who made extraordinary progress this year!
Fun Awards
Most likely to play at Disneyland – Oliver Blatt
Most likely to play at Carnegie Hall – Harry Garland
Most likely to brighten your day – Barb Christenson
Most Encouraging Student – Kumi Miura & Laurie McCullough 
Most Stylish Player – Dan Tasciotti
Young Virtuoso –Mette Rädecker & Christopher Jones
Performance Awards
Blues Performance – Frank Scaccia & Harrison Moss
Jazz Ballad Performance – Chirayu Poudel & Joyce Heineman
Jazz Swing Performance – Shanti Lie & Karen Rigdon
Jazz Waltz Performance Award – Coji Takahashi
Latin Jazz Performance – Wilma Hiser & Ho Ting Ting
Pop Performance – Chantal Dobbelaere & Steven Hill
Contemporary Performance – Lee Hayton & Yvonne Yeroyan
Boogie Performance – Paul McFarland
Rock & Roll Performance – Julie Perry
Stride Performance – Kirna Smit
Ragtime Performance – Clement Cruz & Robert Primrose
Funk Performance – Max Althoff
Gospel Performance – Rie Kitamura
Holiday Performance – Dianne Sutton & Lisa Hansen
Classical Performance – Krisztina Berkes & Dave Punke
Best Original Song – Mausi Beach
Vocal performance – Sabine Hohler & Emily Yurcheshen
Non-piano instrumental – William Evenhouse
Most Creative Video – Tom Cook/Kumi Miura & Dina Melucci
Outstanding Duet – Barb Christenson/Andrei Borg, Mette & Kirna
Trio Performance – Masako Cross
Merit Awards
Most Improved Beginner – Mike Brady & Jill Humbert
Most Improved Intermediate – Justin Mlcak & Carrie Lin
Most Improved Advanced – Milad Mohsenian & Jardin
PWJ Honors Award – Martyn Ramsden
Office Hours are an opportunity to get interactive feedback from a professional piano coach!
"Member Circle" is a zoom meeting led by a Community Leader where students will have the opportunity to share their breakthrough moments with each other and discuss a particular theme.
In September, we released 4 new Courses, 4 Quick Tips, 6 Smart Sheets, 11 Backing Tracks, and more!