Get instant access to the videos, sheet music, and backing tracks for this course with a PWJ membership!
Membership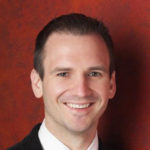 Instructor
Beginner
Intermediate
Advanced
---
In this Orientation, Jonny will give you a tour of the website and explain how to utilize all the member features.
Course Objectives
The objective of this course is to learn and improve your skills!
Featured Reviews
View PWJ member reviews of this course!
Really helpful
Very useful and easy to understand.
Orientation
Thorough. Well done.
Great orientation to getting around
I appreciate the level of detail shared in the orientation. Especially as a paid site, too many then leave you to sort out the best way to use the resources. This is well thought out and well presented.
Great introduction into the platform
Everything was clear and well explained. I am just starting but already feel like a part of a big family!
Essential Viewing for New Members
Well put together introduction to the features and content of the PWJ website.
Good Overview of PWJ Dashboard
Nice way to start the PWJ relationship - great overview of what is in store and how to navigate around PWJ. Navigating around PWJ seems pretty straightforward and well organized
Lots to take on board
Plenty of detail which will be absorbed over the next few weeks as I become familiar with navigating my way around the website. I have no doubt that I will be visiting at least some, if not all of these videos again.
Well done.
Didn't realize all the extra stuff was here. Really excited to get started.
Excited about the features that will assist in my learning.
Easy to follow along and great instruction.
Great detailed tour of website
Wish I had access to a website like this years ago. Can't wait to get started!
Great orientation
I appreciate the overview as well as some details of all the features-a lot of content for us to take advantage of
Very well explained.
Gradually increasing the difficulty.
Great into
Very thorough and easy to follow.
A lot of great stuff to filter through
Can't wait to start working on my skills
Good overview
This was a good introduction to Piano With Jonny, and helped to explain what was going on with the Dashboard. Good that the segments were short, easy to take in.
Great Overview
I was kind of blown away with all of the different courses and content on the website. This overview was very helpful in finding where things are, as well as fun ways to interact with the community.
Great orientation
Well informed
Helpful!
Well made insight into the structure of the website and the elements needed to do the learning.
Great Starter Course!
Very clear and easy to follow
A good overview
Clear and substantial! Looking forward to exploring the site.
Inspiring
Can't wait to start my journey!
Eye opening
Great to know how to navigate the site.
Easy to follow orientation
good layout, think navigating and tracking my learning and progress will be easy to do.
Very helpful overview
Good navigational info
Great Orientation for New Members
I like Jonny's philosophy of "building by layers", which he and Yannick brilliantly applied to the Orientation Introduction for New Members.
Great info on how to make the most of the PWJ website.
Easy to understand.
awesome tour
so much material we can have access. We are blessed. I never have seen piano courses website like this one.
Excited for my next jeorney with PWJ
An awesome comprehensive layout with lots and lots to learn..looking forward to the challenges and excitement with it.
Well explained
It explains well the all features of the website
Great overview of the website
This will help me navigate quickly on the website and reaching my piano goals better and faster
Thorough, fruitfiul
Carefully strategically structured
Very helpful
I Started with this Course, and really so helpful
So much content!
Great introduction to all that the PWJ website has to offer. Can't remember all of it in one go, but the orientation has shown me where to find what I want. It'll become more familiar as I use it.
Great Introduction to the Website
As the website was quite overwhelming before, breaking it down into bite sized pieces was greatly appreciated and I cannot wait to get playing!
Gold to look at
A lot of information
Foundational
Good info
Nice overview of what's available.
Let me know what is available with the program.
Informative and useful!
Well presented and helpful for newcomers to the system.
Not to be skipped
Understanding how the curse works and is put together has been very helpful.
Clear and Complete
It seems very interesting, rich and complete.
Very helpful
Very good explanations
Great Overview
Well organized
Informative overview
Nice short overview what menus and functionalities are available on the website.
Orientation Review
I found the orientation to be well organized and look forward to using all the features on this site.
Orientation course
This is great and fundamental but I do have to keep coming back to it
thourough and organized
I have high hopes that my learning will be structured and organized. I'm excited to start using the website and all the tools and features offered.
Informative
Nice overview of the site
Amazing!
I was surprised how much material there is in the platform. The way it was structured was inspiring. This tutorial really added my motivation to practice piano. I´ve had a short break wandering what to do next, but, now I´ve a path. So thank you to get me on track. Ville
Orientation Course
Looks great. Very comprehensive. Looking forward to getting stuck-in.
Nice intro and appetizer for the site.
Very practical and short enough to keep me interested. It makes me enthusiastic about the site and content.
Join Us
Get instant access to this Course and other member features with a PWJ membership!
---
Guided Learning Tracks
View guided learning tracks for all music styles and skill levels
Progress Tracking
Complete lessons and courses as you track your learning progress
Downloadable Resources
Download Sheet Music and Backing Tracks
Community Forums
Engage with other PWJ members in our member-only community forums
Become a better piano player today. Join with the 14-Day Free Trial today!