Modern Jazz – Minor 11 Parallel Quartals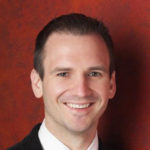 Instructor
---
Learning Focus
Chords
Improvisation
Reharmonization
Scales
Music Style
Jazz Ballads
Jazz Swing
Latin Jazz
Want to improvise modern jazz?
Then you must know Parallel Quartal Voicings.
These are chords that you can use to harmonize standard jazz scales in far more interesting ways, and you can get a lot more color and dissonance from.
In this lesson, you'll learn the most common scale that we use to improvise over a C Minor 7 chord – we call this C Dorian Scale.
Next, you'll learn the formula for how to build one of the coolest Parallel Quartal Voicings, called the 1-4-7-3-5 configuration.
The 1-4-7-3-5 refers to the C minor scale degrees that you use to build your first chord.
Therefore, from the bottom up, our first chord uses C F Bb Eb and G.
Now, the trick is to use this same chord to harmonize each note of the C Dorian Scale.
How do to you do this?
Well, one of the easiest ways is to move it up a whole step or half step depending on how far away the next note of the scale is.
So the next configuration would be D G C F and A.
Once you have the whole scale in your hands using this technique, it's time to create melodies!
Be sure to download the lesson sheet music associated with this course to practice with the 5 sample melodies.
Check out the smart sheet to play this lesson in any one of the 12 keys.
And download the backing track to play along.
Free Lessons
Get free weekly lessons to your inbox!
More Free Lessons
Learn how to play Have Yourself A Merry Little Christmas lead sheet in a Jazz Ballad or Cocktail Jazz piano style using 8 essential improv techniques.
Learn to play Jingle Bells in a jazz swing piano style, including how to color your chords with extensions & alterations, how to swing your melody, & more.
Learn how to improvise jazz piano with in 6 steps. You'll learn the Turnaround Progression, Mixo-Blues scale, & 3 exercises to master jazz improv.
Join Us
The Piano With Jonny Membership
---
Guided Learning Tracks
View guided learning tracks for all music styles and skill levels
Progress Tracking
Complete lessons and courses as you track your learning progress
Downloadable Resources
Download Sheet Music and Backing Tracks
Community Forums
Engage with other PWJ members in our member-only community forums
Become a better piano player today. Try us out completely free for 14 days!