3 Jazz Walking Bass Line Approaches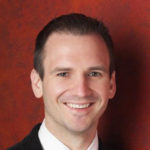 Instructor
---
Learning Focus
Accompanying
Basslines
Groove
Improvisation
Learn 3 essential approaches for walking jazz bass lines over the 2-5-1 chord progression.
Approach 1 is called 5ths, and it is the simplest approach because you only need 2 notes for each chord. This approach uses the root and 5th of each chord.
Approach 2 is called triads & upper neighbors, and it uses more interesting colors to connect your chords. This approach outlines each chord, plus you use the upper neighbor of your target chord to "connect" your chords in a more interesting way.
Approach 3 is called steps, and this approach uses more half steps and whole steps to create a more melodic sounding accompaniment.
You'll also explore beautiful rootless voicings in your right hand and an essential swing groove called Stock Swing Groove or the Charleston.
Free Lessons
Get free weekly lessons to your inbox!
More Free Lessons
Learn to play Jingle Bells in a jazz swing piano style, including how to color your chords with extensions & alterations, how to swing your melody, & more.
Learn how to improvise jazz piano with in 6 steps. You'll learn the Turnaround Progression, Mixo-Blues scale, & 3 exercises to master jazz improv.
Learn 2 jazz piano intro runs that work on any lead sheet, including Cocktail Jazz, Jazz Swing, Latin Jazz, Blues, Bossa Nova, Samba, and Jazz Ballads.
Join Us
The Piano With Jonny Membership
---
Guided Learning Tracks
View guided learning tracks for all music styles and skill levels
Progress Tracking
Complete lessons and courses as you track your learning progress
Downloadable Resources
Download Sheet Music and Backing Tracks
Community Forums
Engage with other PWJ members in our member-only community forums
Become a better piano player today. Try us out completely free for 14 days!