This is a free quick tip lesson. Enjoy access to all lessons, courses and learning tracks with a PWJ membership!
Improv Over Any Song With 1 Scale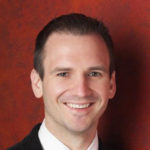 Instructor
---
Learn to improvise using the "Gospel Scale," also known as the pentatonic b3 scale. This can be used over almost any style.
Music Style
Blues
Contemporary
Funk
Gospel
Jazz Ballads
Jazz Swing
Latin Jazz
New Age
Pop
Rock
Smooth Jazz
Stride
Other Lessons
Learn 3 essential blues intros that work over just about any blues tune.  Plus, use these as blues outros.
Learn how to comp or accompany in a blues band using rich quartal voicings and chromatic chord connectors.
Learn Minor 11 Parallel Quartals, an essential technique if you want to improvise modern jazz.