This is a free quick tip lesson. Enjoy access to all lessons, courses and learning tracks with a PWJ membership!
3 Essential Blues Intros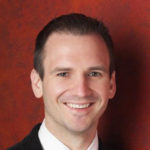 Instructor
---
When it comes to playing the blues, it is so important to have a variety of intros.
Sometimes you want a short one, other times you want a long one.
In today's piano quick tip, you're going to learn 3 essential blues introductions that you can use in just about any blues song.
1. Learn the short intro, a 1-measure intro that only uses 3 chords: C7, Ab7, and G7.  You'll learn cool ways to voice these three chords, including adding the 13 to the Ab7 chord and adding the augmented 5, or #5 to the G7 chord
2. Learn the Country Blues intro.  This intro uses more interesting chords like C diminished 7 and Fm6/C.  You'll learn a fun rocking technique too.
3. Learn the signature blues walkup technique.  This is probably the most common blues intro and outro, and it's best to use if you are in a band you've never played with. When you start this intro, they'll know exactly where to come in.
If you're a member here at Piano With Jonny, make sure to download and print the lesson sheet music.  Also, check out the smart sheet music to learn this in any one of the 12 keys with the click of one button.
Also, be sure to checkout our other blues courses in our course library here.
Thanks for watching, and happy practicing!
Jonny May
Learning Focus
Accompanying
Chords
Improvisation
Other Lessons
Learn to play Ragtime Piano with Disneyland Piano Legend Johnny Hodges. You'll learn rag rolls, ornaments, the wolfe whistle, and 6 rag roll exercises.
Learn 3 exercises to master Cocktail Jazz Piano over the Turnaround Progression using Major Blues Scale (Gospel Scale), 8ths, triplets, and slides.
Learn how to use upper structure triads to improvise jazz piano over the turnaround progression, also called Rhythm Changes.